GREAT SAN YEI BRASS CO., LTD.founded is 1987 in manufacturing who originated in bronze forging and aluminum alloy die casting.Based on the people attach importance day by day regarding the leisure activity,in the market actually lacks may give dual attention to the quality,the outward appearance and the reasonable price takes along the frame product, therefore we reformed as manufacturer to produce and design bike carrier automobile related products and so on frame, luggage rack from 2002. Nowaday,we have obtained many constitutive patents, sells in Taiwan has achieved as high as 85% market share. And obtains the supply manufaturer qualifications which with the domestic many Car company assigns cooperates,and succeeds for export to many countries. For example:Japan,Philippines,Malaysia,South Korea,Australia...and other regions.

  We devote in the research and develop the aluminum alloy bike carrier,the luggage rack and peripheral product,all bike carrier passed through the rigorous test and some productions procured the certifications from TUV NORD.

  Ours business concept is quality,security,efficiency and service as an objective. In 2006,due to our quality strict control, We have passed ISO 9001:2000 certification and ensure the product to be able to make the consumer to be satisfied in worldwide, company policy focus in quality with very stringent claim. On security, many products since 2005 to obtained the ARTC Certification and TUV European Union`s standard by TUV NORD to maintain product safety enablest consumers safely and a more relieved use to be our first mission. We use the unique design particularly except security, but also give dual attention to both easy installation and disassemble at the same time, which is our proud superiority. In addtion, we can also simultaneously control the product delivery date under the quality and the safe maintenance and to allocate the work time is more accurate in the manufacture production. The fine afterservice is our all staff`s objective, whether lets in the customer use not have the extra worries is we provides a better service is the goal.Therefore,our all staff always insisted that provides the customer safest product as well as the best service quality. Is the hope provides to the consumer the non-pressure purchase environment.

  Promotion and increase exposure with network is our key goal this year. Unifies the website to achieve the more comprehensive sales network, and provides to the consumer a convenient consultation channel. Meanwhile, we participate in and support many bicycle competitions positively,hoped that we create more leisure activities and encourage people to join.
Milestones:
Since 2005
Obtains many item of ARTC Certification. ( SBC,QPS, and QP series)
Since 2005
With many automobile manufacturers coordination.
For example:China-motor,NISSAN,Mitsubishi.。
Since 2006
Participation Taipei Cycle exhibition.
Since, June 2006
Obtains ISO 9001:2000 Certification.
Since 2010
Obtains TUV the NORD Certification.
Since 2010
Special made and exclusive sale for LUXGEN 7MPV and 7SUV.
Since 2010
Supports Bycycle Activity which Tainan City Government Held.
Since 2011
Supports " TAIWAN CUP 2011 TAIWAN CYCLING FESTIVAL"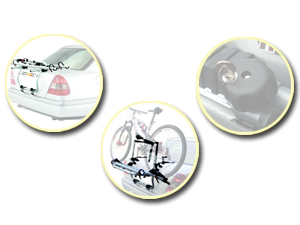 We hoped each customer who already used our product or just knew us could feel us on the product each detail intenton. In this diversification and new knowledge age, is growing together with us. After bread your back to work, by the relaxed joyful mood, leads your family member and use our product conveniently to travel everywhere. This is our company`s original intention. We will continue keeping the product are more refined and researches and develops the brand-new product technology, with good customer service spirit, to convey the idea to consumers in the worldwide.